Mentoring Online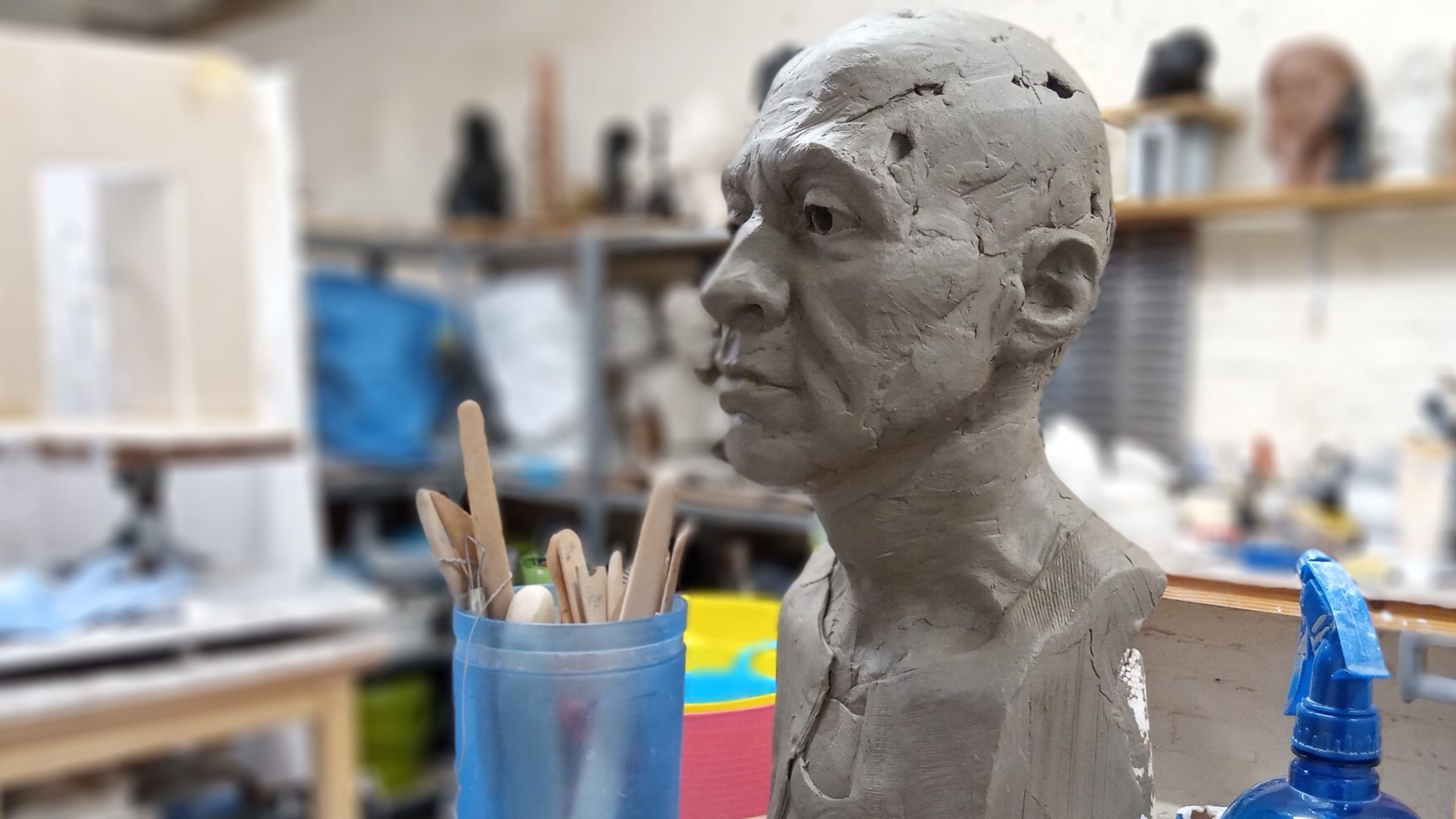 Develop your portrait sculpture skills online via zoom mentoring sessions (for more experienced portrait sculpture students). You will get the best out of mentoring if you're used to working independently at home or in the studio. Our regular meetings will give you someone more experienced to bounce ideas off and offer constructive criticism. It will help to mitigate the isolation of working alone and support your ongoing learning and development.
Meetings are carried out via zoom. In addition, I use padlet as an online communication hub and gallery. Have a look at further information if you're not familiar with online working.
If you think you might like to give it a go then we can schedule a free half-hour meeting to talk everything through. And if you decide to go ahead we'll agree duration and frequency there and then.
The hourly fee for mentoring is £25. This includes ongoing feedback via padlet between meetings with access to visual and written resources to keep for future reference.
You can pay as you go or buy any number of sessions you wish:
If you're ready to commit to twelve monthly sessions, you can either continue to follow your own programme of work, or you can access my Portrait in Clay from Photos course in bite-size instalments.
The inclusive fee for a twelve-month programme is £275
Contact me if you'd like to find out more about mentoring sessions.