The Portrait in Clay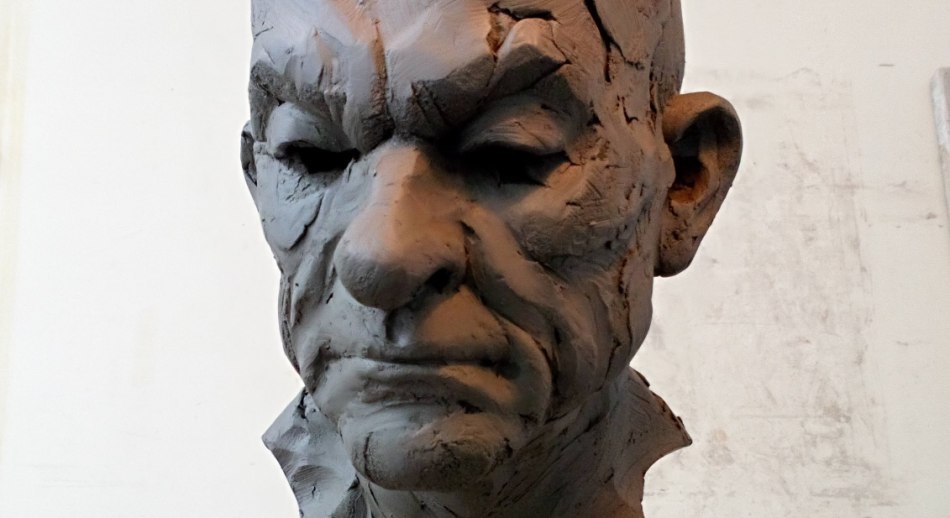 Postponed due to the measures in place to limit the spread of Covid 19. New dates will be announced as soon as it is safe to resume.
A three day, weekend course from 10 a.m. to 4 p.m.
Portraiture in clay is a demanding but infinitely enjoyable and rewarding art. Both beginners and more experienced students will benefit from the structured, but individual approach taught on this three-day course – which aims to lay the foundations for both accuracy and expressive freedom in the longer term. We will be making a life-size portrait sculpture in clay working from a clothed model
All levels
Early bird price (for bookings up to four weeks prior to the start date): £240
Standard price: £255
Price includes sitter, all materials and equipment, excluding the armature which may be purchased or returned after use. (Prices vary, depending on condition and type, but allow £15 – £25). Firing can be arranged for an additional cost of £40.00.
CONCESSIONS: The concessionary rate is the early bird price less a further 5% – whenever booked. This discount is offered on trust – just let me know when you book. Please respect this trust system so that I can continue to offer a meaningful concession for those in genuine need.