The Portrait Mask in Clay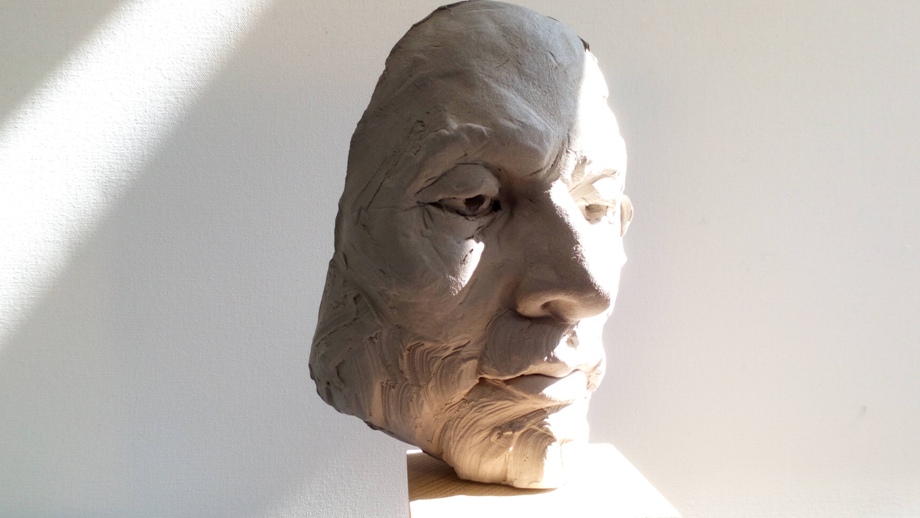 Saturday/Sunday 3rd/4th August 2019 10 a.m. to 4 p.m.
Both beginners and more experienced students will enjoy this opportunity to really focus on the structure, features and expressive potential of the face to make a portrait mask in clay from a clothed sitter. Well be working life-size, starting from a 'press mould' of the underlying boney structure and with reference to drawings of the musculature of the face. This quick but revealing method is designed to inform and enhance direct observation – to create a convincing portrait mask over the course of a weekend.
All levels
Early bird price (for bookings up to four weeks prior to the start date): £150
Standard price: £165
(Price includes sitter, all materials and equipment. Firing can be arranged for an additional cost of £40.00)
CONCESSIONS: The concessionary rate is the early bird price less a further 5% – whenever booked. This discount is offered on trust – just let me know when you book. Please respect this trust system so that I can continue to offer a meaningful concession for those in genuine need.