The Portrait in Clay from Photos – Online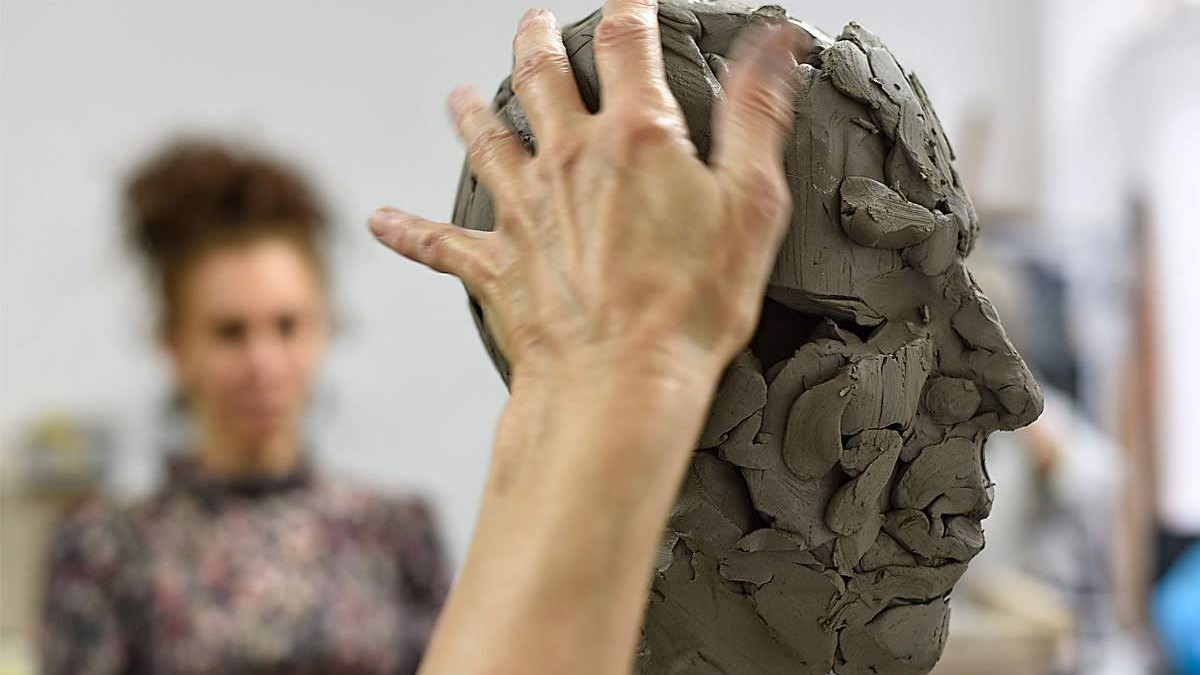 Monday, Wednesday & Friday 13th, 15th and 17th

June

from 10 a.m. to 4.30 p.m.
To make a portrait in clay from photos is quite a skill – and it's not as straight-forward as working with a live sitter. But sculptors can't always choose to work from life. Perhaps your subject is character from history. Or maybe you've been asked to make a portrait in clay of someone who just can't be there in person. Even if you are lucky enough to have a sitter, they're unlikely to be available for more than a couple of hours at a time. So the ability to work from photographs, paintings or drawings is an essential part of the figurative sculptors skill-set.
This online sculpture course aims to equip students with a thorough understanding of the challenges involved. And I'll give you a step-by-step method to simplify the task in hand.
You will be making a portrait in clay from photographs, supported by drawings and templates made on the first day of the course.
I'll provide comprehensive course notes in advance to assist with preparation. And you'll need to set aside some time to get ready for working from your home or studio.
If you're unsure whether learning sculpture online is for you, read more about what to expect here
Level: Intermediate
Course Cost: £150
Discounted cost for concessions: £140
A discount on courses for the usual concessions is offered on trust – just let me know when you book. Please respect this trust system so that I can continue to offer a meaningful concession.

Optional Extra: £15
You are invited to participate in a two-hour group review 2-3 weeks after the end of the course, by arrangement. (You can decide whether to take this up during the course.)

Prices exclude materials and equipment.