The Expressive Portrait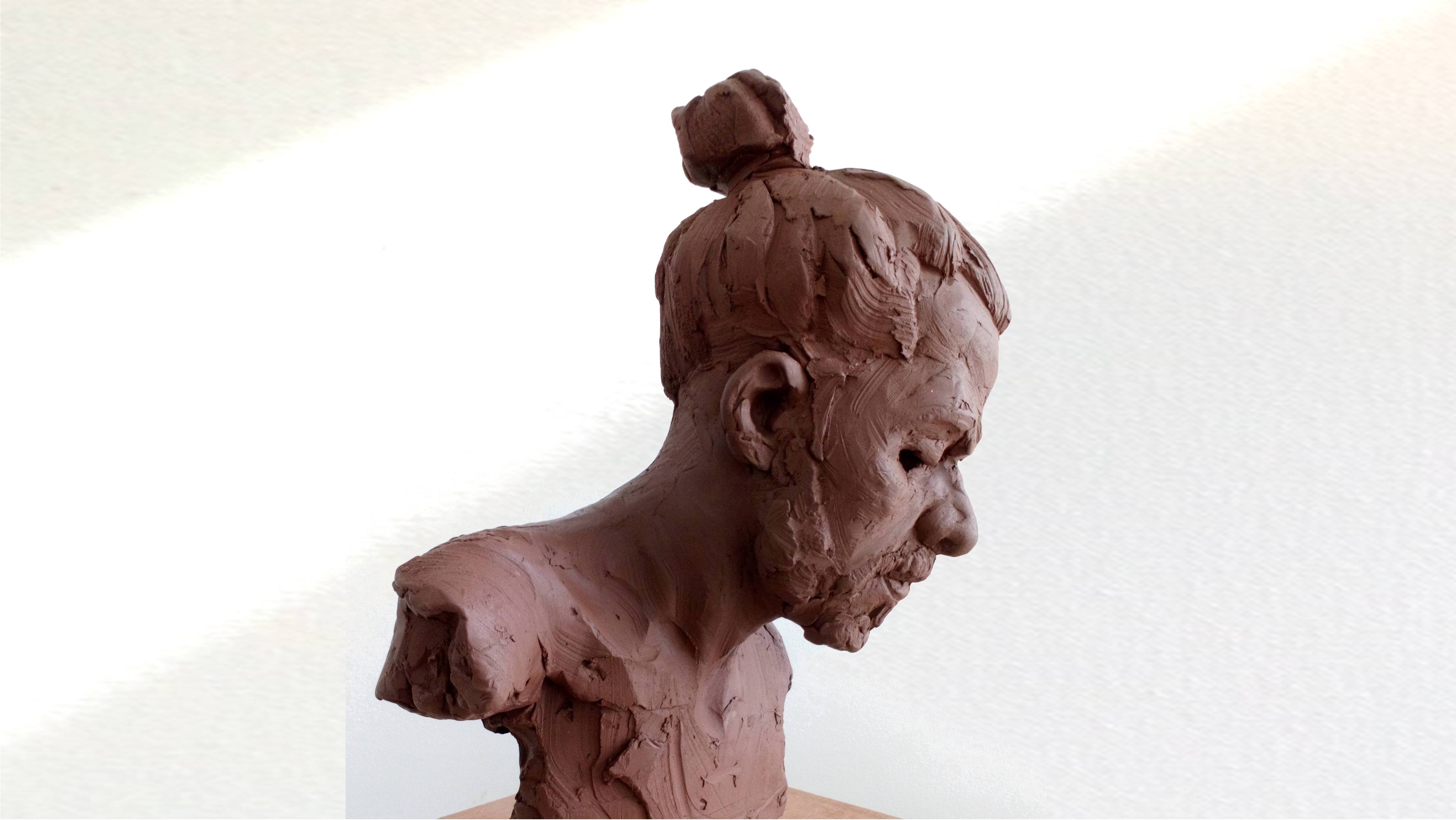 Postponed due to the measures in place to limit the spread of Covid 19. New dates will be announced as soon as it is safe to resume.
Four weekdays from 10 a.m. to 4 p.m.
What makes a successful portrait? Is a convincing likeness achieved by technical skill alone, or are there other, less tangible ingredients? These questions will inform this four day course as we attempt to move beyond likeness to explore the expressive potential of the contemporary portrait. A rest day in the middle of the week offers the chance to maintain momentum over an extended period – while staying fresh and motivated. We will be making portraits in clay working from a clothed sitter.
This course would suit more experienced students – but all levels are welcome.
Early bird price (for bookings up to four weeks prior to the start date): £295
Standard price: £320
Price includes sitter, all materials and equipment, excluding the armature which may be purchased or returned after use (prices vary, depending on condition and type, but allow £15 – £25). Firing can be arranged for an additional cost of £40.00.