Summer Sculpture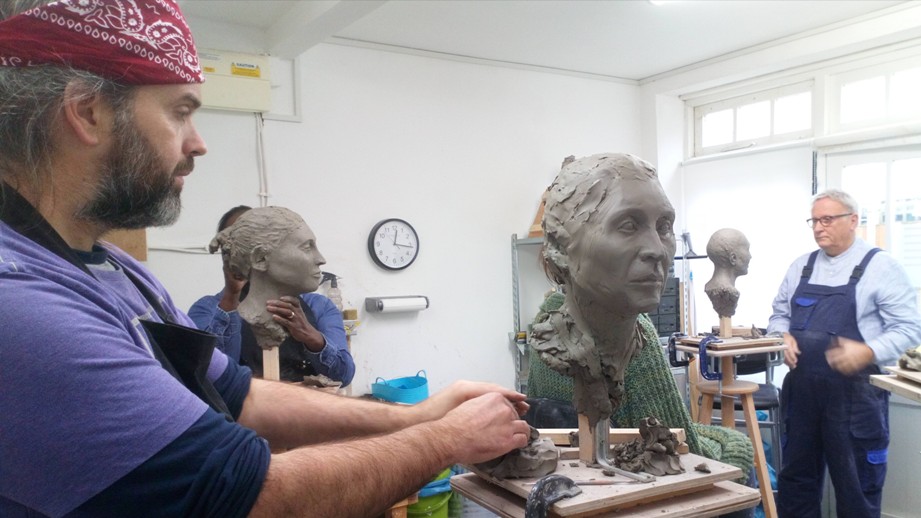 Monday 17th June to Monday 8th July 2019 10 a.m. to 4 p.m. (Please note the start date for this course has been changed from the 10th to the 17th June.  A substitute session will be fitted in by arrangement between the participants to make up the five days.)
A weekly class offering the chance for students to pursue personal projects, setting their own pace and response to modeling in clay from life and imagination. Experimentation will be encouraged and supported with practical advice, enabling each participant to progress within their own comfort zone. A clothed life model will be available for about 50% of studio time for direct observational work – to work with the gtoup on both joint and individual ongoing projects.
More suitable for those with some experience but all levels welcome.
Early bird price (for bookings up to four weeks prior to the start date): £295
Standard price: £310
(Price includes sitter, all materials and equipment. Firing can be arranged for an additional cost of £40.00)
CONCESSIONS: The concessionary rate is the early bird price less a further 5% – whenever booked. This discount is offered on trust – just let me know when you book. Please respect this trust system so that I can continue to offer a meaningful concession for those in genuine need.