Head and Hands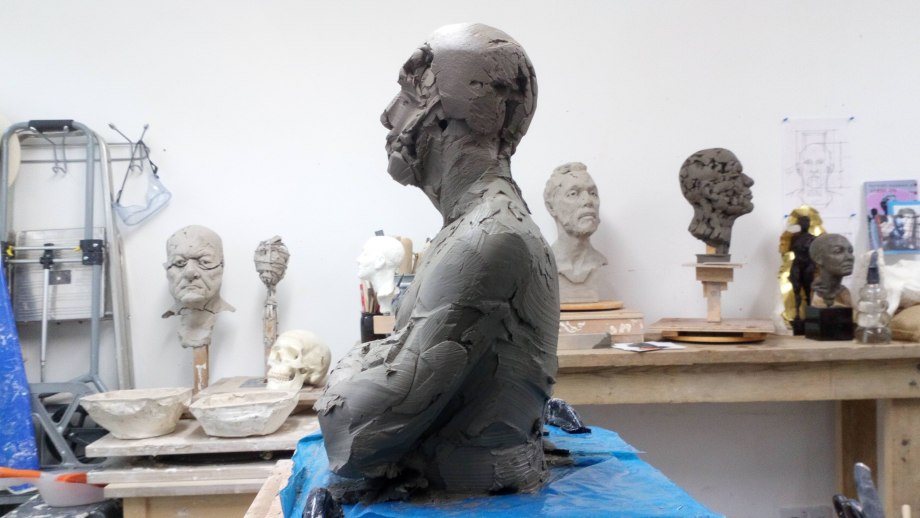 Monday 11th to Friday 15th November 2019 10 a.m. to 4 p.m.
A convincing and affecting portrait relies on so much more than the features of the face: the set of the shoulders, the angle of the head, the general demeanor of the individual – all of these are equally important attributes, communicating a sense of identity and humanity. Hands are particularly expressive and the portrait bust incorporating the hands is a recurring form in both painting and sculpture. We will be making a half-scale bust in clay from a clothed sitter over the course of five consecutive days.
More suitable for those with some experience but all levels welcome.
Early bird price (for bookings up to four weeks prior to the start date): £325
Standard price: £355
(Price includes sitter, all materials and equipment. Firing can be arranged for an additional cost of £40.00)
CONCESSIONS: The concessionary rate is the early bird price less a further 5% – whenever booked. This discount is offered on trust – just let me know when you book. Please respect this trust system so that I can continue to offer a meaningful concession for those in genuine need.